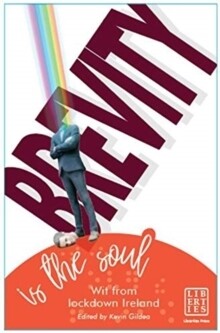 Brevity Is The Soul
SKU J83DGS4FHE13W
Product Details
While Ireland (like much of the rest of the world) was in lockdown in Spring and Summer 2020, we scratched our heads and wondered what to do to help lift people's spirits. We decided to join forces with Irish Pensions & Finance and run a competition celebrating Irish people's love of a good story - and a good laugh. There were only two requirements: make it funny, and make it (fairly) short.
We were overwhelmed by the response: we received hundreds of entries, from all over the island and points beyond, by people from all walks of life. There were only three winners - but we decided to gather the best stories into a book. And here they are - from the sublime to the ridiculous.
Think Graham Norton's Big Red Chair to Samuel Beckett's dark humor - and all points in between. The result is: Brevity is the Soul: Wit from Locked-Down Ireland.
Save this product for later