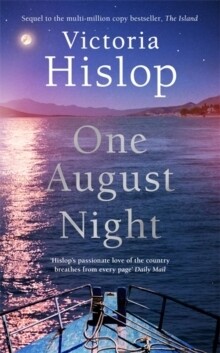 One August Night
SKU RR18MGGN995VR
Product Details
After many thousands of years, a cure for leprosy has finally been found. On 25th August 1957, a great celebration is held in Plaka to celebrate the closure of Spinalonga, a night which marks the beginning of liberation for the hundreds of sick who have been imprisoned there.
But a cataclysmic event that same night turns it into a very different occasion. For some, it will mean a lifelong loss of liberty. Victoria Hislop returns with compelling sweep to the characters she left behind in The Island.
One death will impact the lives of three men bound by the love of a remarkable woman.
Save this product for later