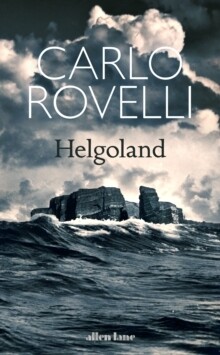 Helgoland
SKU W1YD8V5W9JACP
Product Details
The new book from the bestselling author of Seven Brief Lessons on Physics and The Order of Time.
One idea, more than any other, has transformed our understanding of the fabric of the universe: the quantum. Now Carlo Rovelli illuminates its mysteries. In June 1925, twenty-three-year-old Werner Heisenberg, suffering from hay fever, retreated to a treeless, wind-battered island in the North Sea called Helgoland.
It was there that he came up with the key insight behind quantum mechanics. A century later, this theory has given us modern technology and nuclear energy but remains disconcerting, enigmatic and fiercely debated. Helgoland is the story of quantum physics and its bright young founders who were to become some of the most famous Nobel winners.
It is a celebration of youthful rebellion and intellectual revolution. It is a transformative journey. Here Carlo Rovelli, a master storyteller and influential scientist, illuminates competing interpretations and offers his own original theory: the 'relational' interpretation of quantum mechanics, where the world is fundamentally made of relations and events rather than permanent substances.
Where we, as every other thing around us, exist in our interactions with one another, in a never-ending game of mirrors. A riveting voyage, full of wonder and delight, Helgoland revolutionizes our understanding of the universe and our place in it. Translated by Erica Segre and Simon Carnell
Save this product for later